Hello everyone! I am visiting Aunt Sarah while Jimmy is staying solo at Camp Grandma!
I am sure that there is plenty of horsing aroung going on out there!
Before we left for Helena, We all drove out to St.Labre for a picnic. Grampa helped Jimmy pick some crabapples. Right off the tree!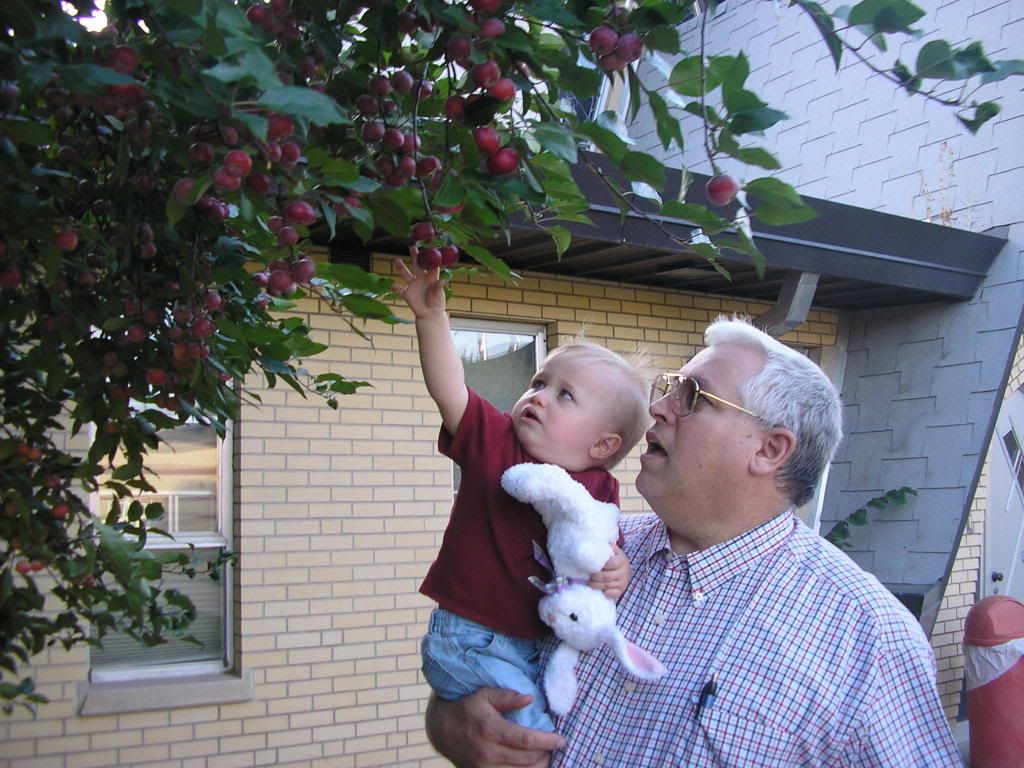 "Well now that I have it, what am I supposed to do with it? Play? Eat? Stuff it down the back of Mommy's shirt?"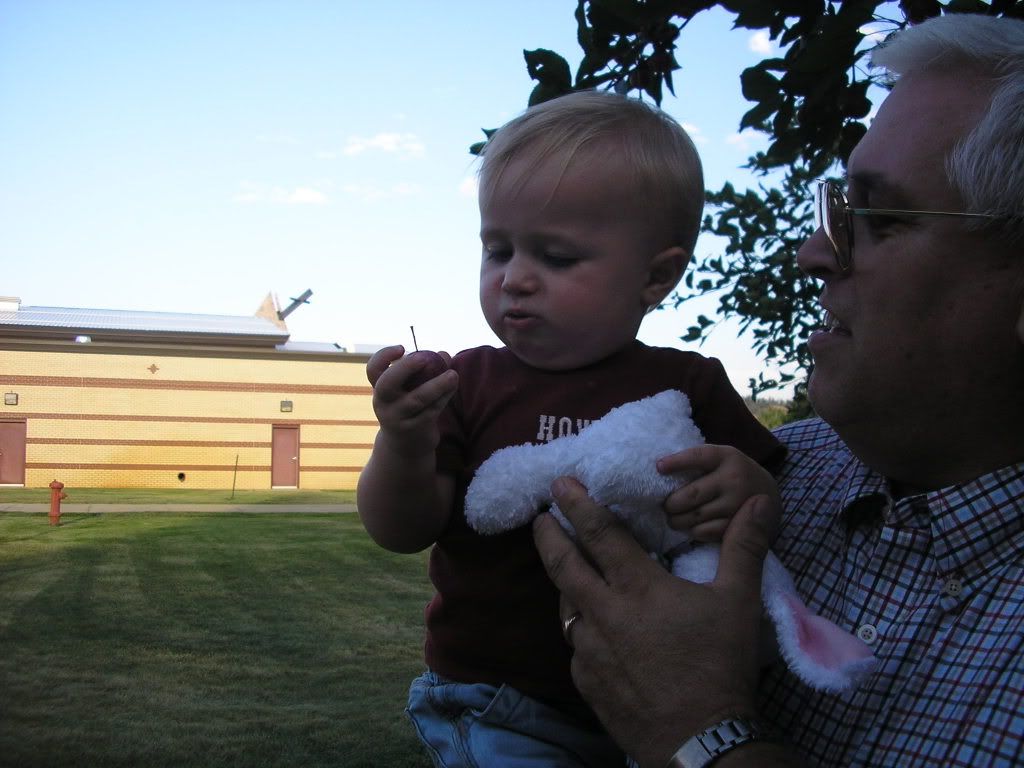 "Guess I'll try eating it!"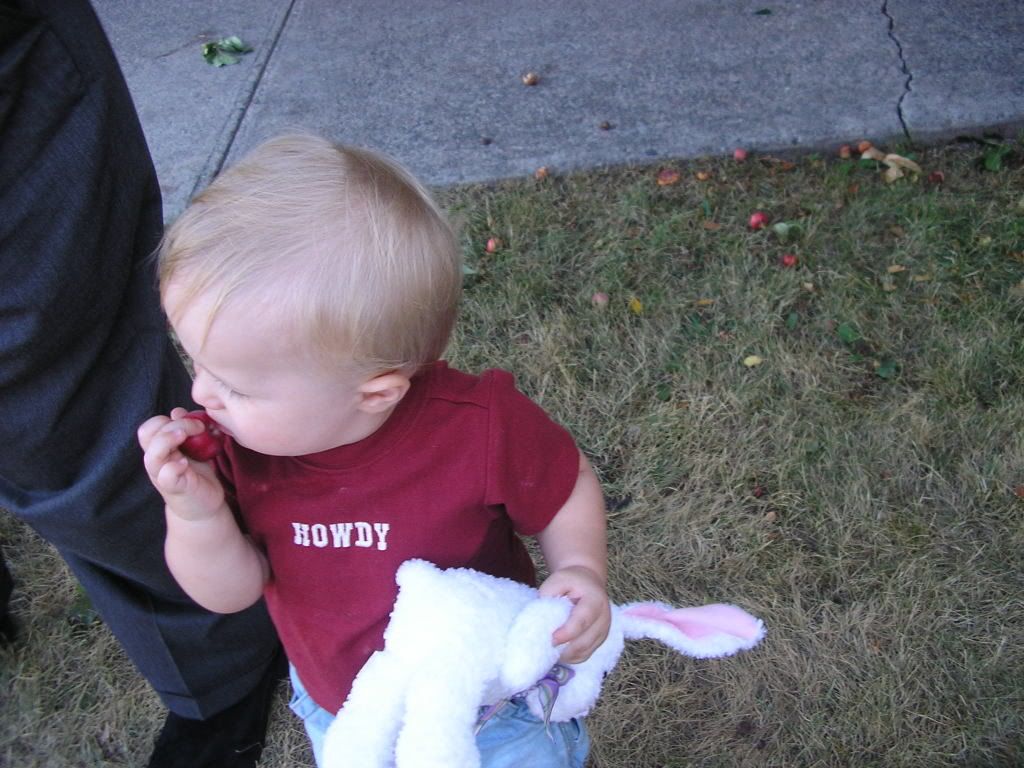 "Ewwww...sour!"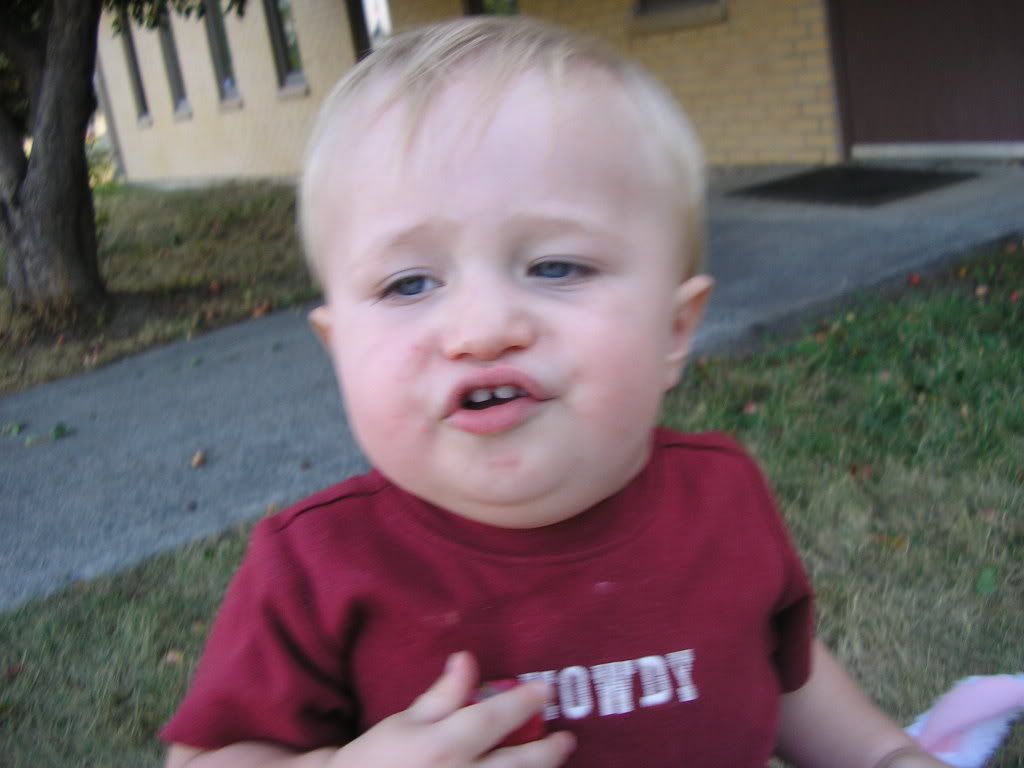 I was not suprised that Jimmy didn't like crabapples. Although he does like sour things. He seems to enjoy sharing my lemonade if I offer it to him or not.. He also likes...
PICKLES!
The first bite is always a shock, but the rest of the pickle is a good thing (Martha), especially on a long road trip!
That is about all the news that's fit to print at this time, I will be back at Grandma Camp on Tuesday and will update everyone a bit more at that time!
Hope you all are doing well!